Ramsden Bellhouse Music Festival
24th June 2017
Click here to view Photos of the day's events
For the third year running everyone had a good time at the 2017 Music Festival.
Shall we do it again?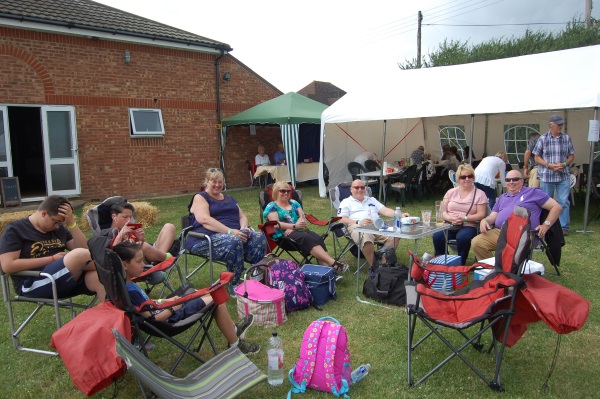 The weather was kind to us and, unlike last year, the ground was dry and firm. The gates opened at 2.30pm and people arrived early to take their places either on the grass with their seats, picnics and drinks or under the marquees.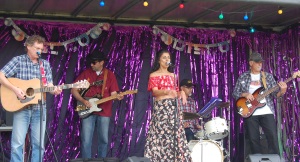 The event officially kicked off at 4pm with the group Tumblewood who gave a lively performance of Folk and Country music. Tumblewood formed in 2014 and are becoming one of the finest country rock bands in the south-east. Playing a mixture of original compositions and well-known songs. A great way to get the party started.
To read more about the band check out their facebook page www.facebook.com/Tumblewoodband/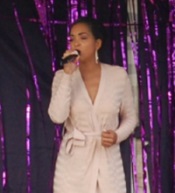 They were followed by the gorgeous solo soul singer Charlotte Inglis who wowed the audience with her lovely voice. Charlotte is based in Essex and covers all types of venues and private functions. Her genre of music covers old School classics from the 80s and 90s to current music, such as Emeli Sande, Jess Glynne, Rudimental and Rihanna.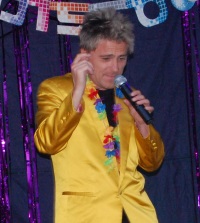 Next came the Rod Stewart tribute act with Greg Dorrell who mingled amongst the dancers enjoying and joining in with his rendition of music made popular by Rod. Greg is perhaps the finest Rod Stewart tribute act in the country today. He sang Rod Stewart classics of the late 60s and early 70s through to present day.
To read more about Greg Dorrell click www.rockingwithrod.com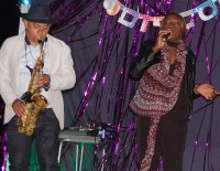 The last act to appear by late evening was The Baby Devilles, a fantastic Funky Soul finale with a powerful lady solo singer, Verna Francis, accompanied by a saxophone player. Together they had the audience on their feet dancing and singing until late in the night. A fitting end to a great evening's entertainment.
All the acts were linked together by the DJ Seany B, with a laser show at the end.
The ticket included a barbecue with trimmings and a vegetarian option. From the feedback we have received the Music Festival proved to be a great success – so here's to next year!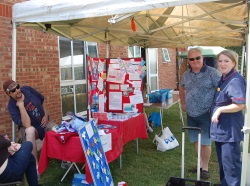 A profit of over £2,000 was made for the Village Hall Charity (Charity no. 1025468) and this year's chosen Charity Dementia Care from Basildon Hospital, raised £250.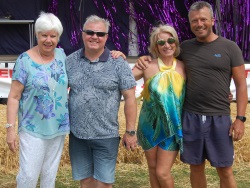 A great deal of hard work went into organising the event; Abby Short organised the acts, Chris, her husband, created the stage and Abby and myself sold tickets.
We had lots of help from the Management Committee members, especially our Chairman Clive Jeffree, as well as members of sections and friends and family. So a big thank you to all those who helped.
If anyone would like to get involved next year or with any other event taking place at the Village Hall please get in touch.
Ann Wellborne, Social Secretary
Ramsden Bellhouse Village Hall