Women's World Day of Prayer Service
3rd March 2017
On Friday 3rd March over 5,000 services were held in the British Isles on the theme of
'Am I Being Unfair to You?'
Our service was held at the Baptist Church, Ramsden Bellhouse at 11.30am. Men, women and young people of all denominations all are welcome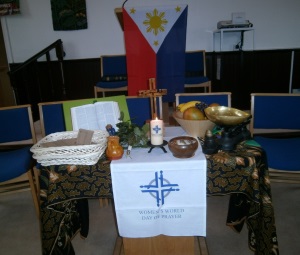 This year the Women's World Day of Prayer was written by the women of The Philipines and entitled 'Am I being unfair to you' which had us reflecting on the unfairness of many situations around the world and asking ourselves what are we doing to help?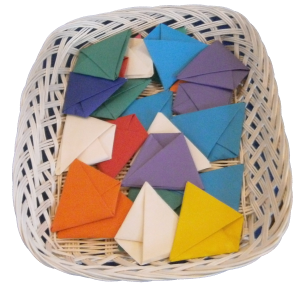 During the service envelopes containing rice were given to everyone as an symbol of 'dagyaw' when the community get together to help the rice farmers planting and harvesting.
A time of fellowship was enjoyed by those who came to the WWDP service, and to be part of an event taking place all around the world is awesome.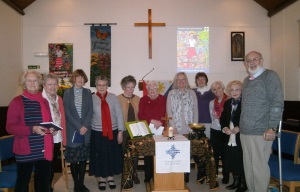 Following the service everyone enjoyed a delicious lunch.
A very big thank you for all who contributed to the event in any way.
If you want to know more about WWDP
call Beryl Clements on 01245 601298.
For further information and resources please see the WWDP website:  www.wwdp.org.uk