SATURDAY 30th JUNE 2018
Entry by ticket only
Tickets are £20 per adult (£10 for children, aged 5 and below free)
includes Barbeque Sausages and Burgers.
Vegetarian options available
Tickets are limited and selling fast
To reserve your place, call: Abby Short 07917 003695
Ann Wellborne 01268 710250
---
PROGRAMME
2.30pm
4.00 – 5.00pm
5.30 – 7.00pm
7.30 – 8.30pm

9.30 – 11.00pm
Gates Open
D'Ukes  Essex's finest ukulele band
Sarah Louise - Good Vibes  Motown and Country
Johnny Mack as George Michael
with WHAM! tribute show
Shot 2 Funk  Fantastic Soul finale
---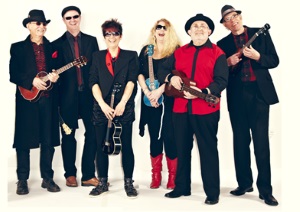 Take 6 musicians, 24 strings, some percussion and a pinch of comedy and you have a band that has given the modest ukulele a makeover for the 21st century.
D'Ukes are quickly becoming one of the country's top ukulele bands specialising in loud, electric, danceable music. Whether you like pop, rock, reggae or country – expect the unexpected! A D'Ukes performance is fun with a few surprises and guaranteed to get you smiling!
A great way to get the party started!
To read more about the band check out their website www.d-ukes.co.uk
---
Sarah Louise and Good Vibes 5.30pm - 7pm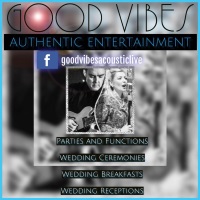 Good Vibes are an acoustic duo covering classic, soul, motown, modern, country, pop classics and originals.
Fun chart hits
---
Johnny Mack as George Michael 7.30pm - 9pm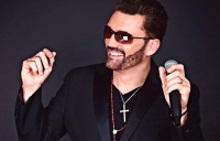 This authentic high energy International Tribute Show dedicated to the Music of George Michael, has it all... The Looks, The Voice, The Moves it's a show not to be missed.
Performed by an award winning singer songwriter in his own right who has performed all over the world and appeared on national TV on BBC1.
'It's like watching the real thing' - Geri Halliwell
To read more about Johnny Mack click www.johnnymack.co.uk
---
Shot2Funk 9.30pm - 11pm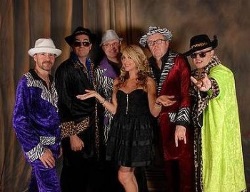 Shot2Funk are a 5 piece band made up of some of the best musicians on the circuit.
"With so many bands playing the usual rock standards, we decided many years ago to play the music that we love... Old Skool Disco, Funk & Groove! All we ask is that you are ready for a Great Night ! We look forward to seeing you. Don't forget your dancing shoes ! (Ladies…..Handbags optional)"
To read more about Shot2Funk click www.shot2funk.co.uk
Fantastic Soul finale
---
Click
here
to return to the Home page.