PAST, PRESENT AND FUTURE
To view the photo gallery Click here
The History of Ramsden exhibition took place in the Village Hall on
23rd and 24th February 2019
The 2019 event was the second under new management since Isabel Johnson announced that the 2017 exhibition would be her last. On hearing this, a small team of enthusiasts took it over with Isabel's blessing and the intention of taking it into the future.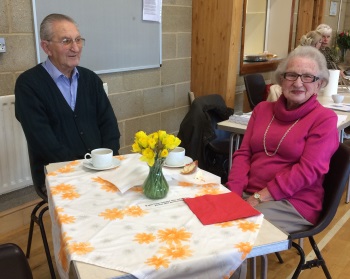 Isabel and Frank Fisher were once again with us to provide advice and knowledge gained from many years experience.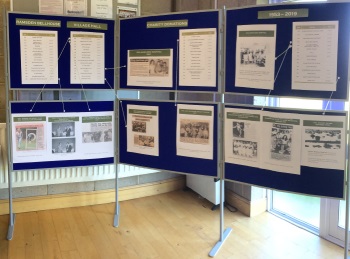 We had a new slideshow and displays, but maintained the tradition of allowing visitors to browse the collection, which has been the bedrock of the exhibition over the years, with the added ability to provide copies of most of the collection on request.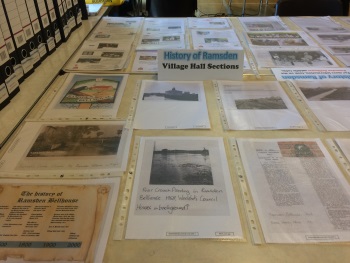 The attendance was sadly down on last year, but we still had some new visitors who had interesting stories to tell of their association with the area.
As you may know, most of Isabel's collection has been digitally copied and catalogued, which will allow the creation of a computer-based searchable system which will enhance, but not replace, the current format. We are continuing to collect new material, and aim to present this at future exhibitions so that there will be something new to see.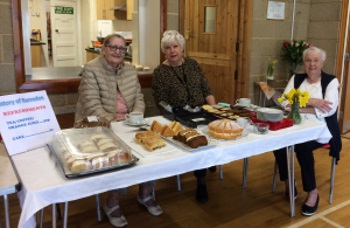 We would like to give a big thank you to all those volunteers who helped run the event, from setting up and clearing up, staffing the welcome desk and refreshments, and the provision of the superb home-made cakes, you did us proud — we could not have done it without you.
If you have anything of historical value that you would be prepared to donate, or allow us to copy, then please email us at history@ramsdenbellhouse.info.
Next year's exhibition will be on the last full weekend of February as usual, 22nd and 23rd February.
Come along and delve into the past — you are sure to find something of interest.
History of Ramsden Archive Team