To return to the Bowls page, click here
2018 EVENTS
Charity Fun Bowls Championship Bowls 2018
---
2018 CHARITY FUN BOWLS
The club fund raising event for the village hall charity, Mind at Basildon, was held on 30th October.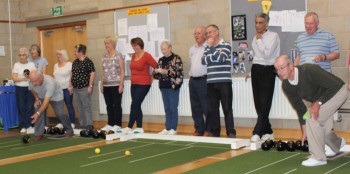 This was an evening of fun bowls followed by an impressive array of food and drinks brought in by members.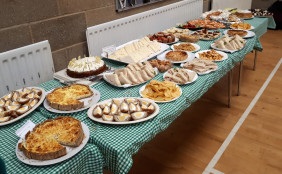 The winning team was Russ, Derek, Emily, Ellie and Eileen, pictured with their prize of a chocolate orange each.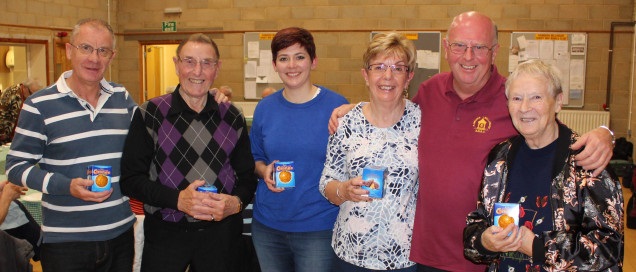 Thanks to everyone who contributed and to Melvin who ran it, raising £206 for the Charity.
---
2018 CLUB CHAMPIONSHIP
Singles Competition
The Singles Competition was won by Tom Shepard, with
Steve Jordan runner up.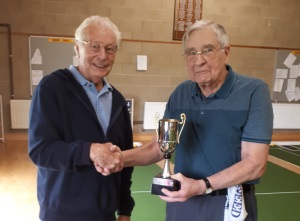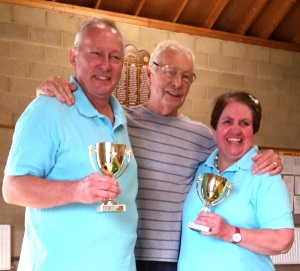 Doubles Competition
Congratulations go to Sylvia and David Poulter for winning the Doubles competition. The runners up were Rusi Hodivala and Tom Shepard.
---