Ramsden Bellhouse Dog Training Club

is a registered Kennel Club Society Dog Training
and runs Pet and Obedience classes on Monday evenings from 7.15pm.
Puppies and Starters -

7.15pm to 7.45pm

.
Pre-beginners/Beginners -

7.45pm to 8.30pm

.
Intermediate -

8.30pm to 9.15pm

.
Advanced -

9.15pm to 10.15pm

.
If you are interested in classes at

Ramsden Bellhouse Dog Training Club

,
please email fiona.rbdtc@outlook.com
---
OPEN OBEDIENCE SHOW 2017
We are pleased to announce our Open Obedience Show will be held on Saturday 5th August 2017,
It will be held at our fantastic new venue:
Battlesbridge Showground, Battlesbridge, Essex SS11 7RF.
Classes from Pre Beginners to C. Schedules will be available soon.
Tombola Prizes
We are now collecting prizes for the dog show tombola. Please give your donations to Sandy on a Monday night or Pat Cooper on a Tuesday night. Thank you we appreciate anything you can give.
---
WINTER 2016 REPORT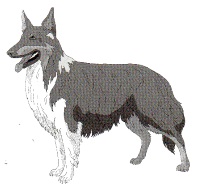 Firstly, a very warm welcome back to Rita, our Secretary, who has been very, very ill this year. We all wish you good health for the future Rita.
Our show season is nearly over and many of our members have done well this year, especially Fiona and Ludo who have won two Novices, good luck in "A" next year. Also Pat and Maddie, who have done well in "C". Congratulations and good luck for next year to all our members who compete.
Our show on 3rd September went very well, all the judges liked the new venue and the weather was kind to us. A very big thankyou to everyone who helped on the Friday and Saturday. It is hard work putting on a show but with a lot of help the load is eased. The show was a great success and we made over £300 for the hall charity 'Brainwave'. Well done and thankyou.
I have bought a new dog this year, a rescue German Shepherd. She is only about 18 months old, but she is very good and I am very pleased with her. Her name is Elle.
Valerie Dean, Vice Chairman
---