Click on a button to see reports for the selected year
Click here to return to the Dog Training page
2018 REPORT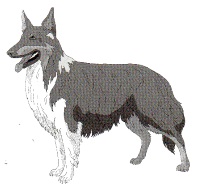 Our obedience show on 4th August went very, very well. Everyone,
including the judges, said they enjoyed their day. The weather was kind
to us.
The show was held at Battlesbridge Antiques Centre and we owe a very big thank you to everyone who helped to make the show so successful, especially to Fiona, Sandy and Ian. We are very grateful to you and it is appreciated.
Good luck everyone who is entering shows for the rest of the season.
Valerie Dean, Vice Chairman