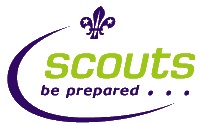 If you want to have fun, learn new skills and meet other young people your age, then 1st Ramsden and Downham Cubs and Scouts could be just the thing you're looking for.

We meet on Wednesday evenings at Ramsden Bellhouse Village Hall, we run lots of activities, including sports, cooking, crafts, first aid, bicycle maintenance, to name but a few.

We have many Outnights such as swimming, karting, fire lighting and backs wood cooking, laser tag, cinema,
bowling and lots more.
We hold lots of fun days and camps, we take part in activities including canoeing, archery, rifle shooting,
climbing, hiking .........

Cubs 71⁄2 up to 101⁄2 years and Scouts 101⁄2 to 141⁄2 years
If you would like to come along or would like further details please call:
Lin Prince, Akela for Cubs Tel: 01268 710143; Mobile: 07763 188673
Chris Maker, Scout Leader  Tel: 01277 652337; Mobile: 07592 073302
or email Jean Maker on jean@jeanmaker.wanadoo.co.uk

---