---
Village Hall Kitchen Upgrade 2015
Billericay Gazette article - Monday 6th April 2015
Ramsden Bellhouse village hall set for first upgrade in 25 years
The village hall in Ramsden Bellhouse will receive its first facelift in 25 years thanks to a £14,500 grant.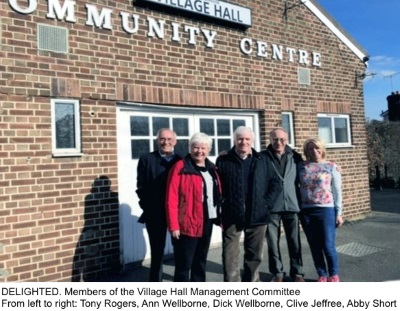 Cash from Basildon Council's Community Investment Fund will be spent on upgrading access to the village hall too.
Clive Jeffree, who has been Chairman of the village hall since 2001, said: "There are now two halls in the village and the kitchen we are upgrading was last done 25 years ago. There is nothing wrong with it but it just wants to be freshened up. The village hall is important to us and for the community."
Although the hall is self- financed, Mr Jeffree is pleased the group is able to carry out repair works they feel are necessary.
He said: "Financially we are quite well off as we have income from various sources. But it is always nice to get something else because that relieves the pressure. We actually finance ourselves and make repairs where we can get the money. We do a lot ourselves for charity too. We started doing events to help raise money for various charities such as the Essex Air Ambulance. Over the years we have added up £80,000."
Work on the kitchen, which will cost £17,500, is set to start imminently.
He said: "We are not just upgrading the kitchen for ourselves, but for the community. You need a village hall, you need a shop and you need a church. Those are the critical things for a village."
---
Chairman's Report November 2015
Ramsden Bellhouse Village Hall Kitchen project
Thankfully I can report that the kitchen refurbishment is now complete.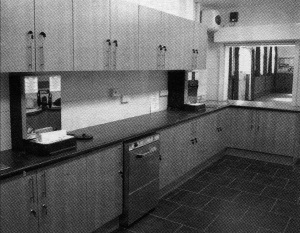 I must thank all the sections and bookings for their patience during the summer months of 2015, and for their tolerance of the disruption and dust levels. At one time I had my doubts that it would ever return to normal but, thankfully, we are now there.
The layout has been altered to allow, with a little tolerance, two groups to use the kitchen facilities simultaneously. The roller shutters allow access to both halls with each side having its own washing and hot water facilities. Centrally there is an induction cooker hob together with a double oven; one word of warning, as it is an induction hob it must only be used with the special pans provided, normal pans do not work. Also there is an industrial dishwashing machine, please follow the instructions for its use.
There has been a door cut through from the kitchen to the committee room. This will allow access to the kitchen without interference to the main halls. This layout allowed a lot more cupboards to be fitted so every group can now have its own storage cupboard. Although the kitchen is the same size, it appears much bigger so it will not feel as crowded as before.
Lastly, I must thank the Basildon Community Investment Fund for their grant of £14,500 towards the cost of this refurbishment, which I feel is well worth it.
There still remains the storage room to sort out, which I hope to start soon.
Clive Jeffree
Chairman
Ramsden Bellhouse Village Hall
---