To return to St. Mary's page, click here.
---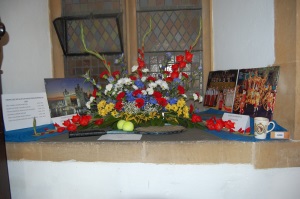 The Flower festival at St Mary's over the Bank Holiday weekend was once again a great success and a credit to all those who were involved in any way. This year's theme was
'The Church Year'
and the display of wonderful flower arrangements in the Church was magnificent.
A big thank you to all.
After the awful weather on Saturday we weren't too sure what was going to happen on Sunday and Monday but, thankfully, we were blessed with fine weather which allowed us to have our Songs of Praise service outside in the sunshine and a steady flow of visitors on Monday.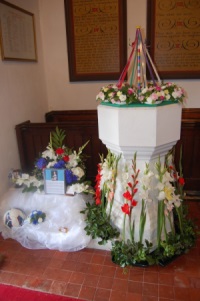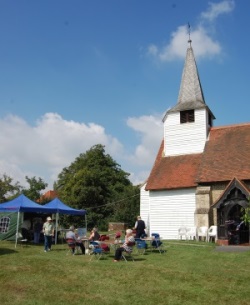 Thank you to all those who came and supported us over the weekend.
To see the Flower Show photo gallery pictures, click here.
---
Women's World Day of Prayer
1st March 2013
The annual Women's World Day of Prayer service was celebrated at the Baptist Church
Ramsden Bellhouse on Friday 1st March.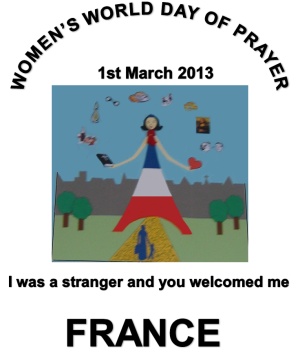 This year the service was prepared by the women of France with the theme "I was a stranger and you welcomed me".
---