Click on a button to see reports for the selected year
Click here to return to the Dog Training page
2013 REPORT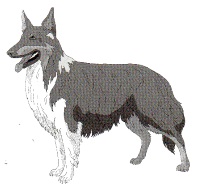 We have six regular trainers and a reserve trainer. We hold Obedience classes for puppies up to competitive obedience.
We are Kennel Club registered and have been training dogs here at Ramsden for over 50 years.
We use fun and reward methods of training and many of our members compete in Obedience classes around Essex and local counties, with some being picked to work at Crufts in the inter-regional team competition.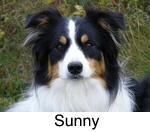 Gill Winyard, one of our class trainers, with her wonderful Sunny, competed in the Crufts Obedience Championships.
If you wish to join us, you can come along and watch our classes or participate as the first visit is free. After that, classes are £2 each and there is an annual membership fee of £8p or £10 joint/family.