Click on a button to see reports for the selected year
Click here to return to the Dog Training page
2015 REPORT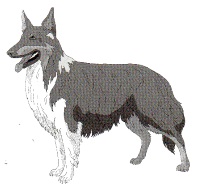 Ramsden Dog Training Club is continuing to do well. Two of our members, Fiona and Gill, competed at Crufts. Fiona came second in her class, showing her Border Collie, Ludo. Congratulations and well done Fiona and Ludo. Our Secretary, Rita, has been very ill and in hospital for some time, but I am happy to report that she is now feeling a lot better and hopefully will be back with us soon; we have missed you Rita.
I must say a huge thank you to our members who have stepped in to help and ensured that our
"show" went ahead this year, thank you Sheila, Fiona and Kim.
We had a brilliant show on 5th September at Crays Hill and everyone, but everyone, from all different clubs said what a nice show it was. The success was due to all the help the members gave on the day and two days previously (many hands make light work). A special mention must go to Doreen Hook, who worked tirelessly for three days and she is not even on the Committee. Thank you Doreen, it was much appreciated. We also raised a good amount for the hall charity this year.
Many of our members have done well at shows this year, congratulations to you all and we wish a happy retirement to border collie, Fly.
The show season is nearly over – two of our members have qualified to show their dogs at Crufts in 2016 – well done Fiona and Ludo and Derek and Albert.
Good luck to everyone in the coming year.
Valerie Dean, Vice Chairman