To return to the Bowls page, click here
The members of the Bowls Club enjoyed their Christmas lunch at the Village Hall, which was followed
by the presentation of trophys to this year's winners.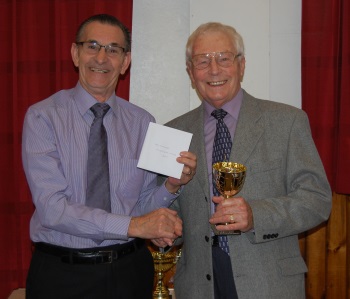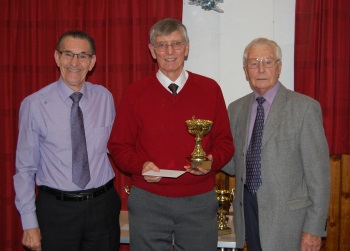 To view the full album Click
here
---
Singles Competition
The Singles Competition was won by Tom Dines
beating Rusi Hodivala in the final.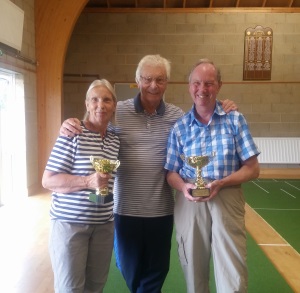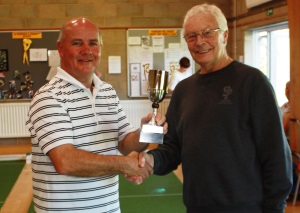 Doubles Competition
The winners of the Doubles Competition were
Peter and Kay Debenham with David & Sylvia Poulter
as runners up.
---