2022 EVENTS
March Mini Show
Meadowcroft Garden Centre visit
---
March Mini Show
Monday 20th March
Our March meeting included our Mini Show, which consisted of 14 classes, mainly for daffodil exhibits.
We had a glorious display of blooms which included trumpet, large cup, small cup, multi head and doubles. The scent of spring flowers filled the room.
There were 62 entries from 12 exhibitors with Best in Show awarded to Rusi Hodivala for his large cup daffodil.
Thank you to everyone who supported the show.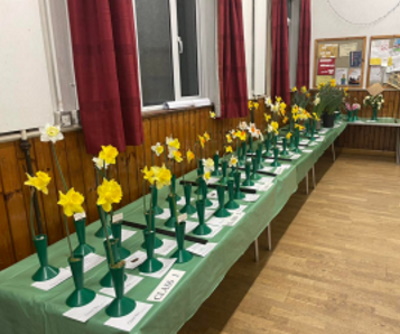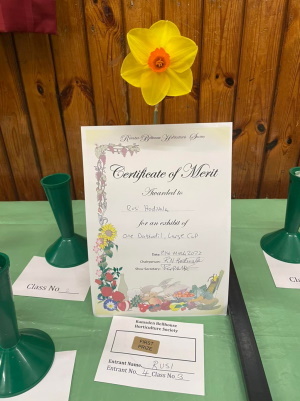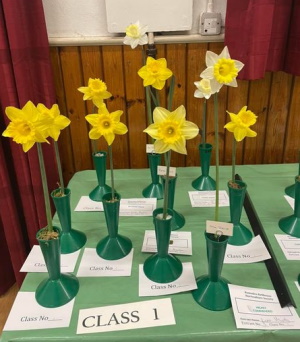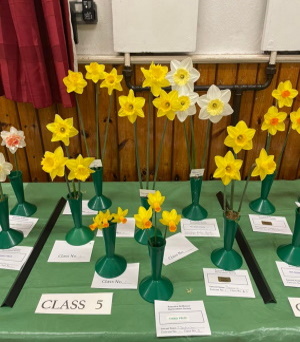 ---
Meadowcroft Garden Centre visit
Wednesday 2nd March 2022
On 2nd March, the Society was invited by Meadowcroft Garden Centre to see the 'behind the scenes' work which goes into producing their annual Pansy & Viola Festival.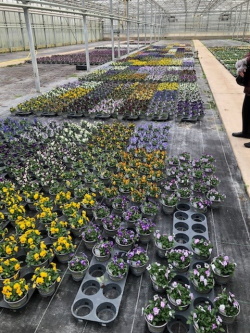 31 members and friends went along and saw the workings of the propagation and production from seeds to full plants, which was extremely interesting, especially as a lot of the stages are managed by robots.
The owner, Roland and son Michael, were kind enough to show us around.
Some of our group arrived early to enjoy lunch in the excellent restaurant before viewing the process.
The Pansy & Viola Festival is held from 12th to 20th March.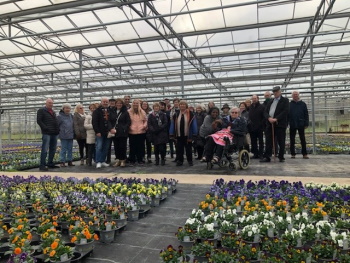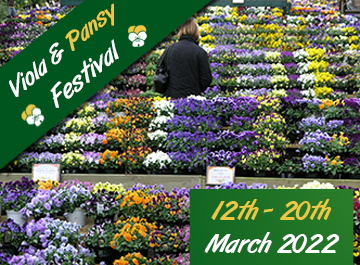 To see more about Meadowcroft Garden Centre click
here
---